Chiller Rental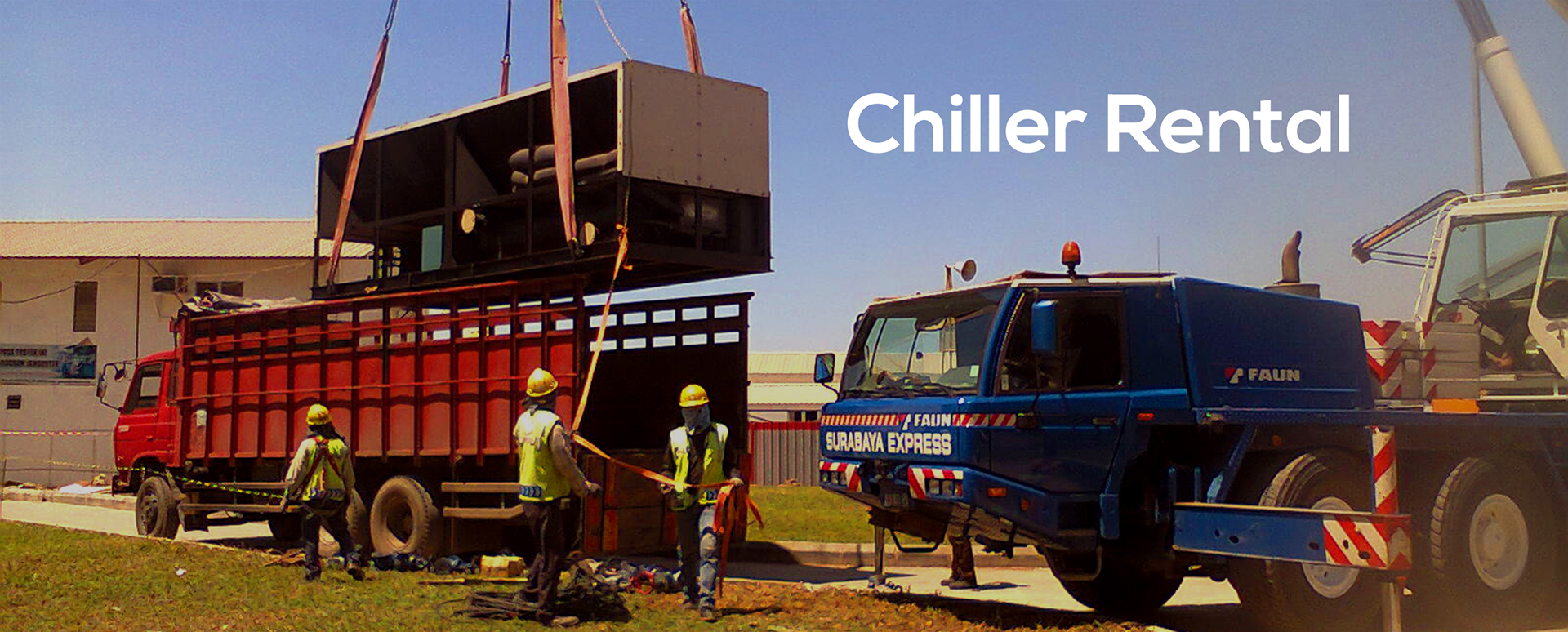 What ever business you do, cooling system : may it be huge air-conditioning system in a hotel or a shopping mall or refrigeration/chilling as part of a plat production process, is something YOUR business will not be able to survive without. The daily loss of income is staggering is ever the system failed or needing untimely overhaul. There is no capacity and complexity Eskimo can't handle for rental units. As far as we are aware, there is no company be it mega hotel, super mall or any giant sized industrial plant in Indonesia which uses cooling capacity bigger than our inventory. We have ready to go units to rescue your business.
Short term or long term rental, we can provide both. Compressor, condenser,
evaporator, AHU, pump motor, blower, piping and all the way to power cable,
we got them all and plenty of it.
List of Clients:
Indonesia Air Show 1996

Bandara Internasional Soekarno Hatta

Hotel Sheraton Media, Jakarta

Bali Nirwana Resort, Bali

Mall Kelapa Gading 2

Mall Pluit

Mall Paris Van Java, Bandung

PT. York Aditama Teknik

Mall JACC

PT. PZ Cussons Indonesia

PT. Sandimas Reksakeramika Granito

Perpustakaan Nasional Jakarta

Permier Oil Natuna Sea BV
PT. Aneka Hitachindo
PT. Rexplast
PT. Waskita Prima Guna
PT. Citra Absorbsi Sukses Mandiri
PT. Himalaya Everest Jaya
PT. Aircontech Indonesia
PT. Kinden Indonesia
PT. Gedong Karya
Success Resources, Westin Bali
PT. Jaya Teknik
Unilever Indonesia
PT. Synergi Oil Nusantara, Batam
ConocoPhillips Indonesia Inc. Ltd.
Hotel Grand Sahid Jaya, Jakarta
PT. Indofood CBP Sukses Makmur, Tbk
PT. Greenfields Indonesia
PT. Prospero Realty
PT. Asahimas Chemical