About Us
We are the Provider of Total HVAC Solutions
ESKIMO first paved its path in the refrigeration and ventilation business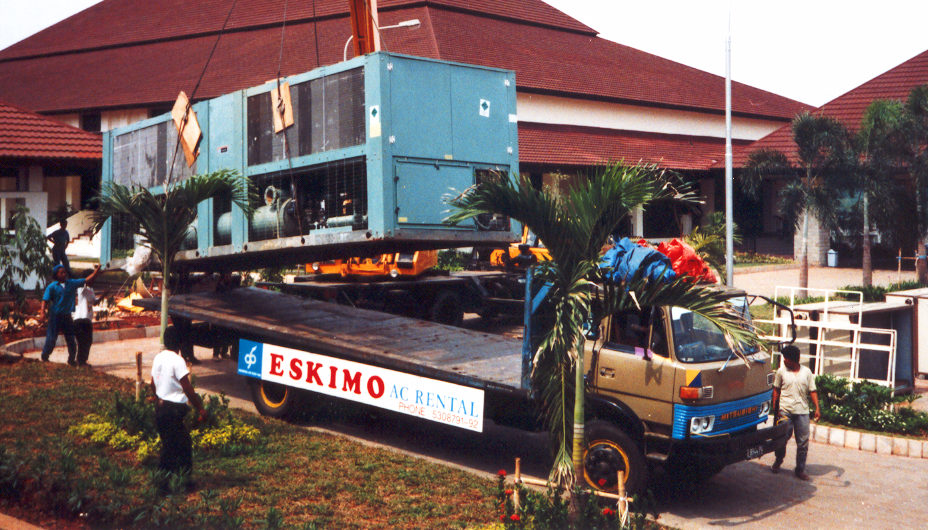 back in 1988. PT Eskimo Wieraperdana was officially established in 1992, Jakarta, Indonesia. Throughout its time, PT Eskimo Wieraperdana has been focusing itself mainly on HVACR for commercial, industrial, and hazardous area application in Oil, Gas and Geothermal sectors.
Our company has been trusted by many reputable Indonesian companies and those from overseas, due to our ever growing working experience and the support given by competent certified experts in the fields. We always hold true to our slogan "There is always space for improvement on our service for the customers".
Environmentally Friendly
Eskimo are determined to make the effort to preserve the environment by capturing R-22 for proper disposal. We optimize and encourage the use of environment friendly alternate refrigerants used alongside our services.
OUR MISSION
To be the leading provider in refrigeration and air conditioning system both locally and internationally

OUR VISION
To serve Oil and Gas Industries, commercial sectors and public sectors
Giving the best solution for air conditioning system for our customers with integrity
Certifications of Standards and Safety